Looking for unique wedding gifts in Ireland that will leave a lasting impression on the happy couple? Look no further! In this blog, we'll explore a range of extraordinary and unusual wedding gift ideas, perfect for Irish couples. From personalised keepsakes to experiential surprises, we've curated a list of exceptional presents that are sure to stand out from the crowd. Discover the joy of giving and make their special day even more memorable with a Tierney's Gift, taking inspiration from these distinctive wedding gift ideas.
1. Personalised Photo Album or Frame
Capture the couple's beautiful moments and create a personalised photo album that tells their unique love story within their wedding gift. Or why not a beautiful bridal frame from Newbridge Silverware so they can keep their favourite photo from the day on display in their home? This thoughtful and timeless gift is sure to be cherished for years to come.
If you're putting together an album, include snapshots from their first date to the proposal. Fill the album with carefully selected photographs that highlight their journey together, showcasing their love and growth as a couple. Leave blank pages at the end for the couple to add their own memories, creating a truly personal and heartfelt keepsake.
2. Personalised Whiskey Decanter Set
Celebrate their love with a bespoke whiskey decanter set, personalised with their initials, wedding date, or a heartfelt message. This sophisticated and functional gift will add elegance to their home and please any whiskey-loving Irish couple. Choose a premium decanter and glasses made from crystal or fine glass and have them expertly engraved with the couple's details. Every time they pour a dram of their favourite whiskey, they'll be reminded of your thoughtful and unique wedding gift and their special day.
3. Adventure Experience
Surprise the adventurous duo with an unforgettable experience. Whether it's a hot air balloon ride over the stunning Irish countryside, a romantic weekend getaway in a picturesque location, or an adrenaline-fueled activity like bungee jumping or rock climbing, create lasting memories with this extraordinary and unusual wedding gift. Consider their interests and preferences when selecting the experience, ensuring it aligns with their sense of adventure. Present them with a beautifully designed experience gift voucher or itinerary, building anticipation for the exciting experience that awaits them.
4. Glassware: Crystal Vase
Enhance the couple's home decor with a stunning crystal vase, like this one from Tipperary Crystal. Choose a beautifully crafted vase that exudes elegance and sophistication. The transparent crystal will catch the light, adding a touch of sparkle to any room. This versatile and unique wedding gift can be used to display fresh flowers, dried arrangements, or even as a standalone decorative piece. Every time the couple admires the vase, they will be reminded of your thoughtful gesture and the beauty of their wedding day.
5. Handcrafted Art Piece
Another unique and unusual wedding gift is a unique handcrafted art piece. Whether it's a beautifully painted canvas, a hand-blown glass sculpture, or a hand-carved wooden masterpiece, choose a piece that resonates with the couple's style and interests. Visit local art galleries or local artisan markets to discover talented creators who specialise in unique and one-of-a-kind pieces. Opt for artwork that reflects the couple's shared passions or showcases Irish heritage, creating a captivating focal point for their home.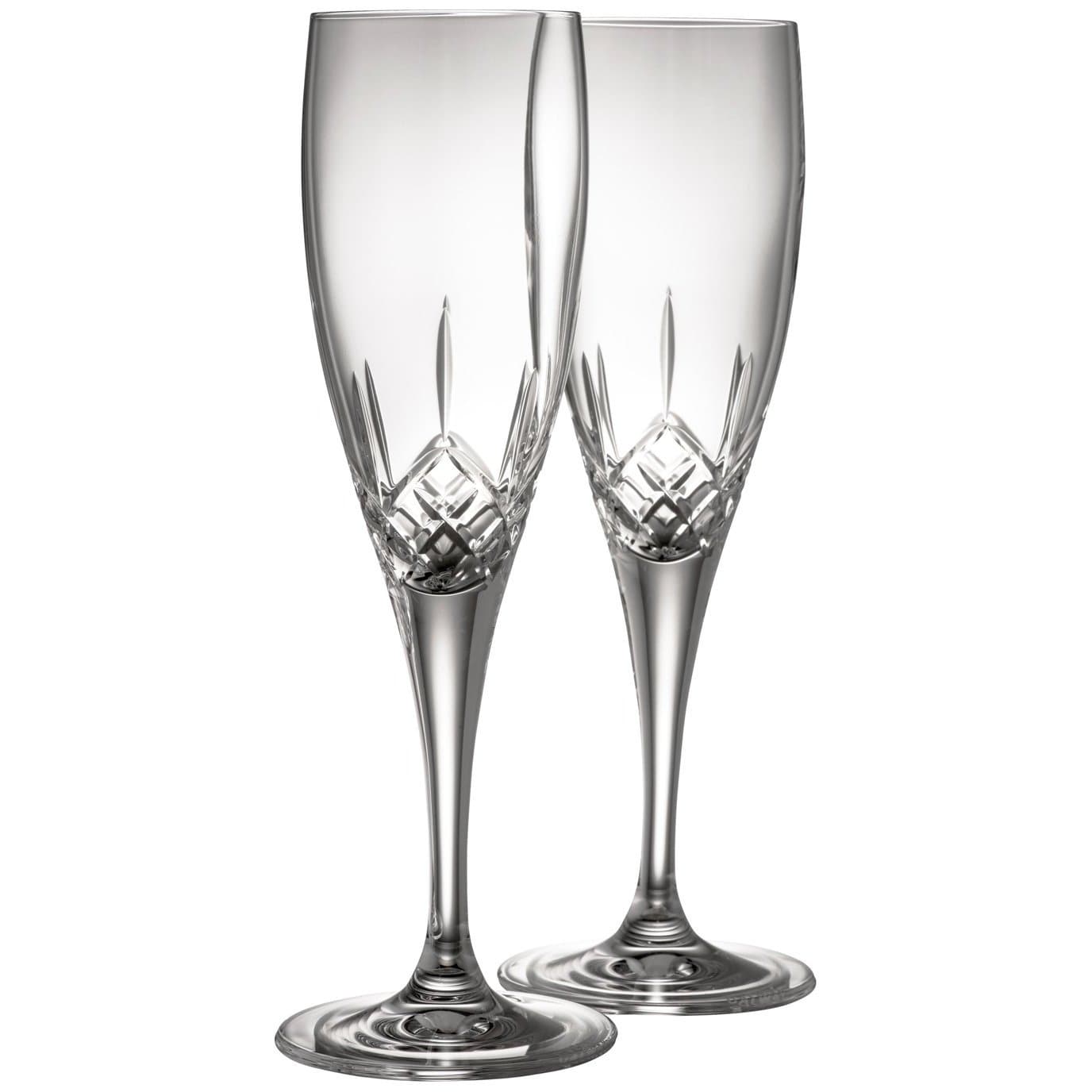 6. Wine Tasting Experience or Wine Glass Set
Indulge the couple's senses with a wine-tasting experience at a renowned Irish winery. Or why not surprise them by planning one for their honeymoon destination? Let them embark on a journey of flavours and aromas, exploring exquisite wines and discovering their preferences together. Ireland also has a collection of charming wineries, offering delightful wine selections. Arrange a guided tour, complete with tastings and expert knowledge, allowing the couple to deepen their appreciation for the art of winemaking.
To complement this unique experience, consider gifting them a beautiful wine glass set, or perhaps this stunning pair of champagne flutes from Galway Crystal. Opt for high-quality crystal glasses that are sure to serve as cherished mementoes of their special day. This is sure to make a truly unique wedding gift for couples in Ireland.

7. Cutlery Set
Upgrade their dining experience with a premium cutlery set from Tierney's Gifts. Opt for a set made from premium materials such as stainless steel or silver, featuring an elegant design that complements their tableware. This practical and sophisticated gift will elevate their everyday meals and special occasions. Consider engraved initials or a personalised message on the handles to add a special touch. With each use, the couple will appreciate the beauty and craftsmanship of this timeless gift.
8. Culinary Experience
If the couple enjoys fine dining and culinary adventures, consider gifting them a culinary experience. This could involve a private cooking class with a renowned chef, where they can learn to prepare a gourmet meal together. Alternatively, you could arrange a special dining experience at an exclusive restaurant, featuring a customised menu or wine pairing. This wedding gift will not only indulge their taste buds but also provide them with a unique opportunity to bond over their shared love for food and create lasting memories.
9. Personalised Travel Accessories
For the couple who loves to travel, surprise them with personalised travel accessories that enhance their adventures. Consider items such as monogrammed leather luggage tags, passport holders, or a customised travel journal. These thoughtful wedding gifts will not only add a touch of sophistication to their journeys both in Ireland and abroad but also serve as reminders of their special day and the unique adventures they'll embark on as a married couple.
10. Subscription Box
Give the gift that keeps on giving with a subscription box tailored to the couple's interests. Whether it's a monthly wine subscription, a gourmet food box, a book subscription box, or a wellness package, there are numerous options to choose from. Select a subscription that aligns with their passions and offers them an ongoing source of delight long after the wedding day.
Finding the perfect wedding gifts requires thoughtfulness and a desire to provide the couple with something truly unique and memorable. By selecting from this list of extraordinary and unique wedding gift ideas from Tierneys Gifts, you can be sure to leave a lasting impression on the happy couple. From personalised keepsakes to experiential surprises, these gifts will not only celebrate their love but also reflect their individuality and passions. So, go ahead and choose a gift that resonates with their hearts and brings joy to their special day.
Visit our website to see our full range of beautiful and thoughtful wedding gifts.