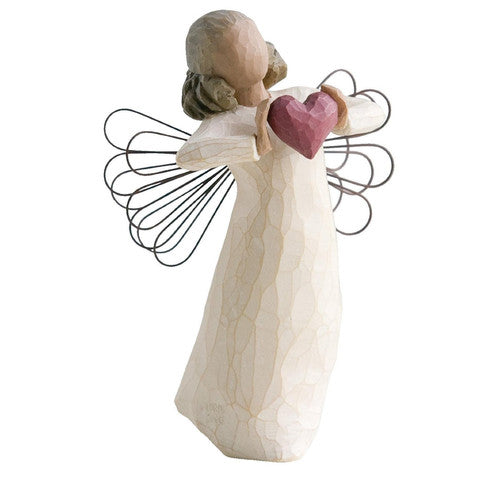 ---
---
Susan Lordi said that with this beautiful piece "She's dancing… twirling… her gesture is the message. I wanted the movement of her dress, hair and hands to communicate 'you are loved'.
This beautiful Willow Tree piece comes with the sentiment "You are loved"
Dimensions: Height 13.5cm
Our First Holy Communion & Confirmation gifts and jewellery are unique and move away from the traditional gifts given such as rosary beads and prayer books. Choose a modern Communion gift that marks this significant event in this special young person's life. Our First Holy Communion gifts for boys and girls will be a treasured memento.
---
Irish Owned Family Business since 1951
30 Days Returns (Terms & Conditions Apply)
willow tree Angel of Healing
Loved the Willow Tree Angel Of Healing. Appreciated the excellent speedy delivery. Mary Cogan
Willow Tree Sisters By Heart
Thanks for the lovely ⭐⭐⭐⭐⭐ star review Sharon, appreciated!
Thanks,
Michael
Michael Tierney
Managing Director
Tierneys Gifts
https://tierneysgifts.com/