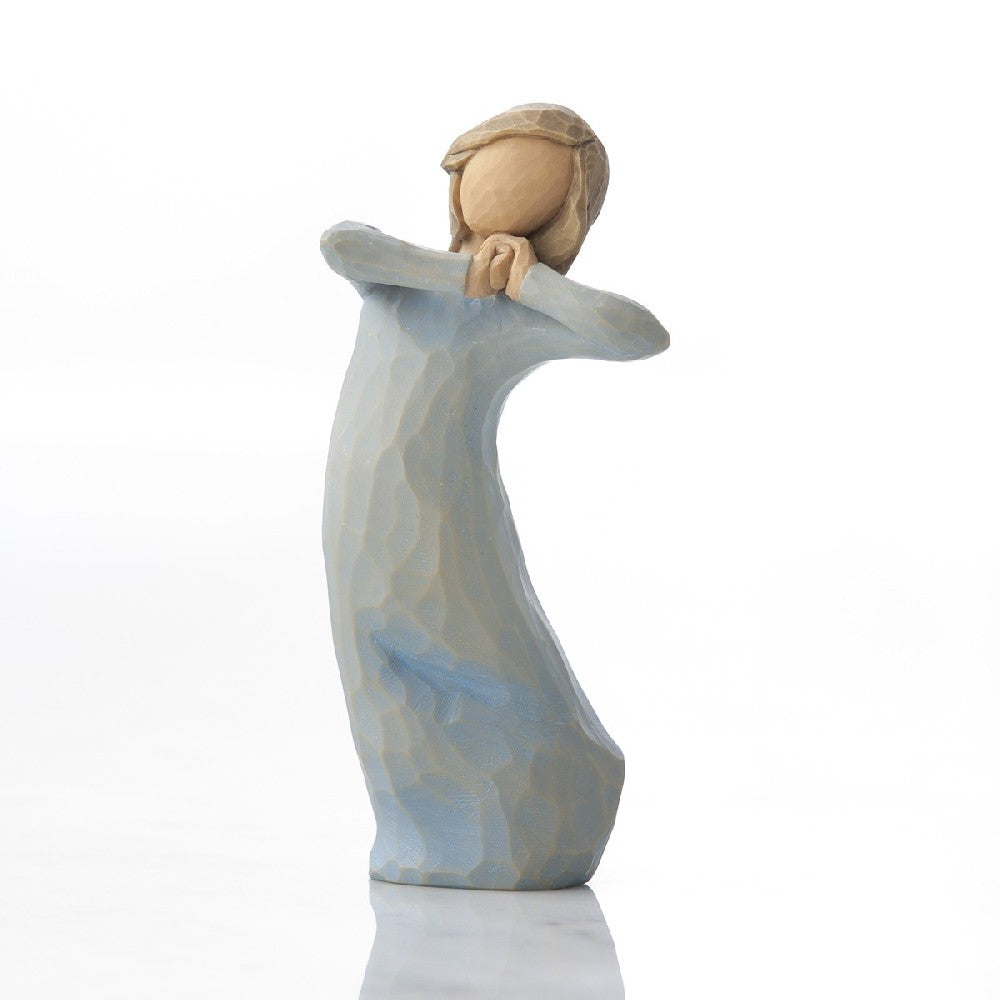 ---
---
Susan Lordi said that with this beautiful piece "This figure could be an encouraging and supportive reminder to someone beginning a process, a 'journey'... perhaps moving toward greater well-being and independence; a new career or location; overcoming illness or personal loss... it's a reminder to pause and reflect on the moments—both difficult and joyful—along the path toward achieving goals.".
This beautiful Willow Tree piece comes with the sentiment "Appreciating where you are each step along the way".
Dimensions: 5"
---
Irish Owned Family Business since 1951
30 Days Returns (Terms & Conditions Apply)
willow tree Angel of Healing
Loved the Willow Tree Angel Of Healing. Appreciated the excellent speedy delivery. Mary Cogan
Willow Tree Sisters By Heart
Thanks for the lovely ⭐⭐⭐⭐⭐ star review Sharon, appreciated!
Thanks,
Michael
Michael Tierney
Managing Director
Tierneys Gifts
https://tierneysgifts.com/