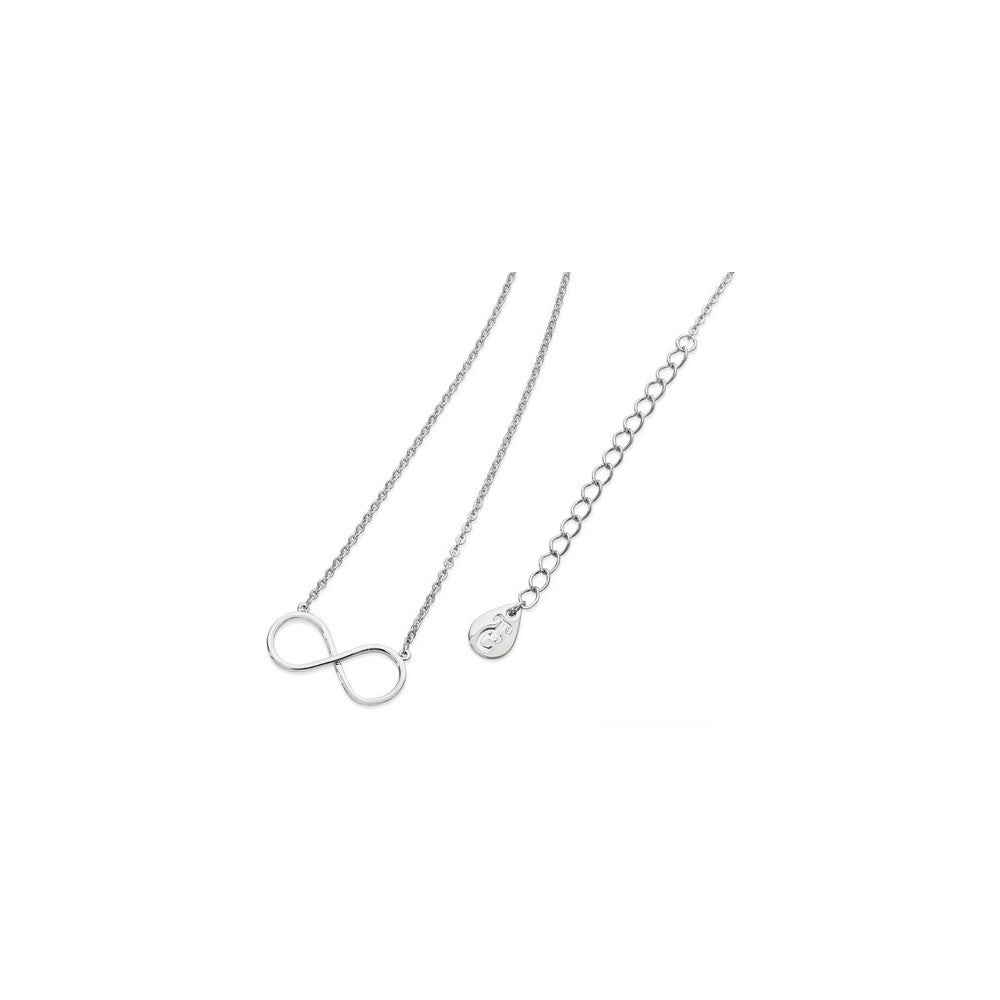 Tipperary Crystal Infinity Silver Pendant
€20.00
Regular price
€25.00
---
---
This beautiful piece of jewellery is protected with an anti-tarnish coating and comes presented in a beautiful gift box with ribbon. Tipperary Crystal's reputation for finely tailored pieces is renowned and this is clearly reflected in their new jewellery collection. Fresh, simple and wearable are the essentials of good design. All three are captured perfectly within this unique jewellery collection. Each piece is individually designed with subtle variations in styles from sparkling stone encrusted pendants, to elegant refined silver-plated earrings. This exquisite jewellery collection is exceptionally designed by leading jewellery designers to appeal to all tastes. 'Iconic' and 'timeless' are words that are consistently associated with Tipperary Crystal and our new jewellery carries on this well-earned reputation.
---
Irish Owned Family Business since 1951
30 Days Returns (Terms & Conditions Apply)
Tipperary Crystal Infinity Silver Pendant
€20.00
Regular price
€25.00
Gifts for all occasions in Tierney's
The Tipperary Crystal Elegance 24 Piece Cutlery Canteen makes a lovely gift for any occasion. Also, their online service is excellent. Overall, I am delighted with it!
The gift I bought for my nephew Simon is beautiful. I opted at that time to join your Newsletter & E Mail I rec'd from [****] on 1/8/23 at 11.56 a.m. confirmed that I had chosen to opt in. The code I was given to get 10% off my 1st purchase of €199 however was not accepted. I spoke with Michael who was very helpful & arranged for €10 to be refunded to my account the following week. I appreciated his gesture. I would appreciate if you would explain why this error / glitch arose regarding the code as €20 should have been deducted from this purchase of a wedding gift. Thanking you, Yours sincerely, Bríd Gallagher.
Hi Simon & Niamh
Thanks for the⭐⭐⭐⭐⭐ star review and your shopping experience with Tierneys Gifts! We really appreciate the feedback!
We checked our records and you're correct it should indeed have been €20. We will reply to you privately and get that rectified early next week.
Have a nice weekend in between
Tierneys Gifts
https://tierneysgifts.com/
Wonderful Company
We love our cutlery service and enjoy buying from this vendor
Thanks for the wonderful ⭐⭐⭐⭐⭐review Michael! We're delighted that you're happy with your purchase from Tierneys Gifts Online Store.
Regards,
Michael
Michael Tierney
Managing Director
Tierneys Gifts
https://tierneysgifts.com/