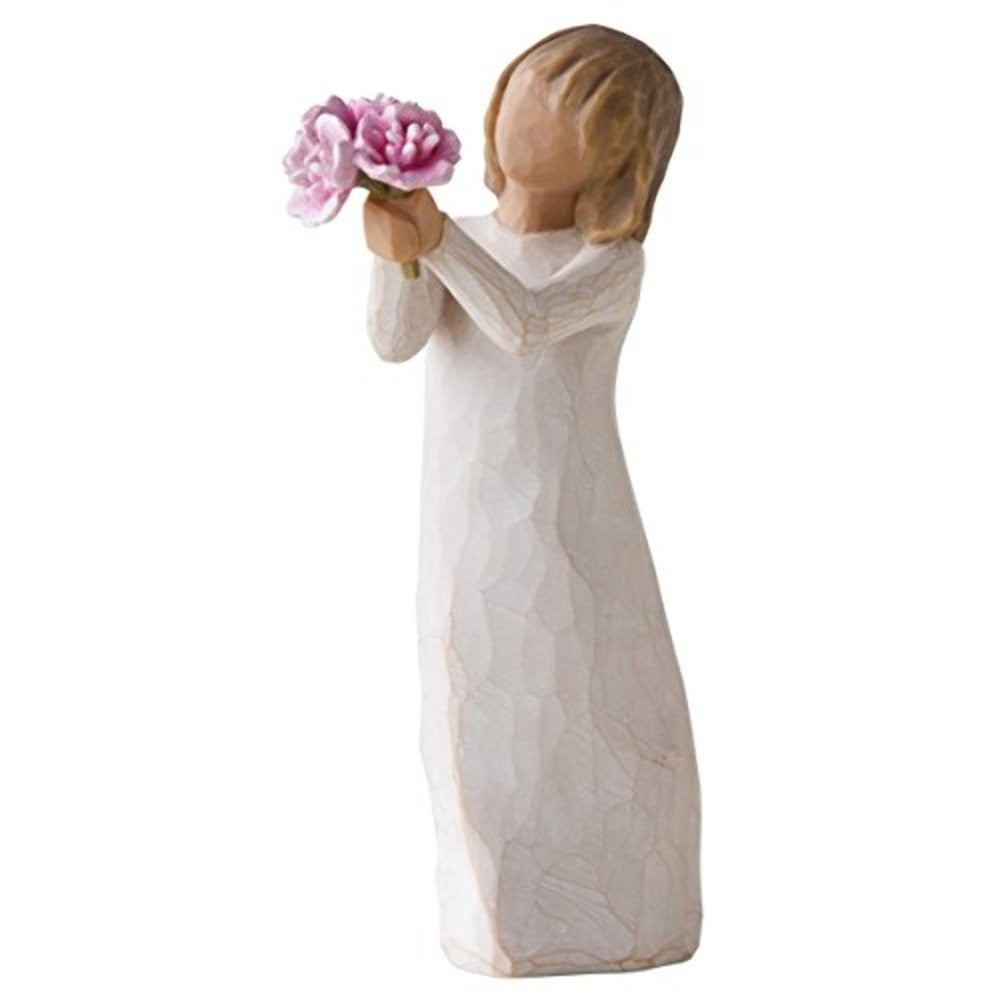 ---
---
Susan Lordi said that with this beautiful piece "Thank You' is an expression we use daily… from an impersonal quick comment… to a more heart-felt appreciation of support from parents, family, friends, teachers, volunteers. I hope this piece can be used for all those circumstances when you want to say 'Thank You'...The gesture of the figure, leaning forward, is an offer of gratitude and hospitality. The flowers are classic, timeless peonies, which release a beautiful fragrance, and whose lifecycle can span generations".
This beautiful Willow Tree piece comes with the sentiment "So appreciative of all you do!".
Dimensions: Height 5.5"
---
Irish Owned Family Business since 1951
30 Days Returns (Terms & Conditions Apply)
willow tree Angel of Healing
Loved the Willow Tree Angel Of Healing. Appreciated the excellent speedy delivery. Mary Cogan
Willow Tree Sisters By Heart
Thanks for the lovely ⭐⭐⭐⭐⭐ star review Sharon, appreciated!
Thanks,
Michael
Michael Tierney
Managing Director
Tierneys Gifts
https://tierneysgifts.com/