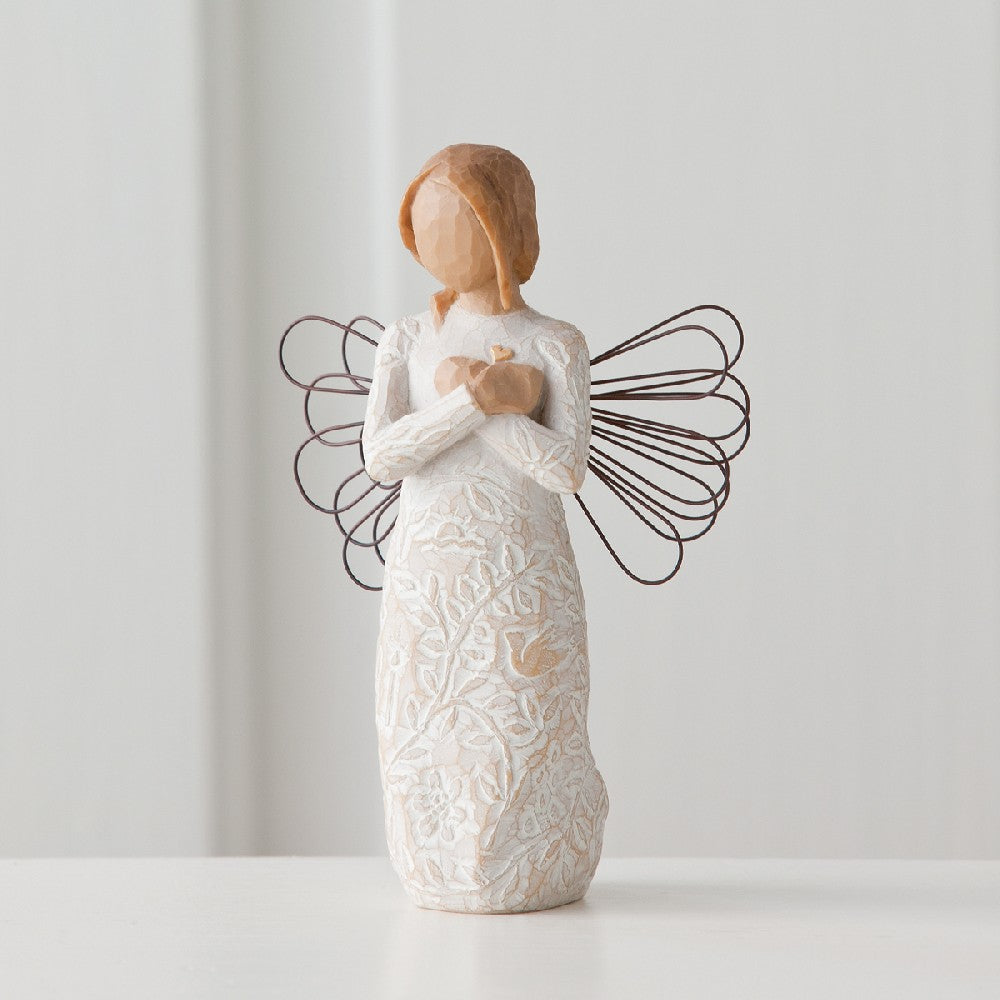 ---
---
Susan Lordi said that with this beautiful piece "This piece is all about memories – how warm, comforting memories help us to heal when we're missing someone. If you look closely at the carved icons on her dress, each recalls a memory by appealing to our senses…touch, scent, taste, sound, sight. We keep these personal memories safe within us, connecting us to those we love".
This beautiful Willow Tree piece comes with the sentiment "Memories... hold each one safely in your heart".
Dimensions: Height 5"
---
Irish Owned Family Business since 1951
30 Days Returns (Terms & Conditions Apply)
willow tree Angel of Healing
Loved the Willow Tree Angel Of Healing. Appreciated the excellent speedy delivery. Mary Cogan
Willow Tree Sisters By Heart
Thanks for the lovely ⭐⭐⭐⭐⭐ star review Sharon, appreciated!
Thanks,
Michael
Michael Tierney
Managing Director
Tierneys Gifts
https://tierneysgifts.com/