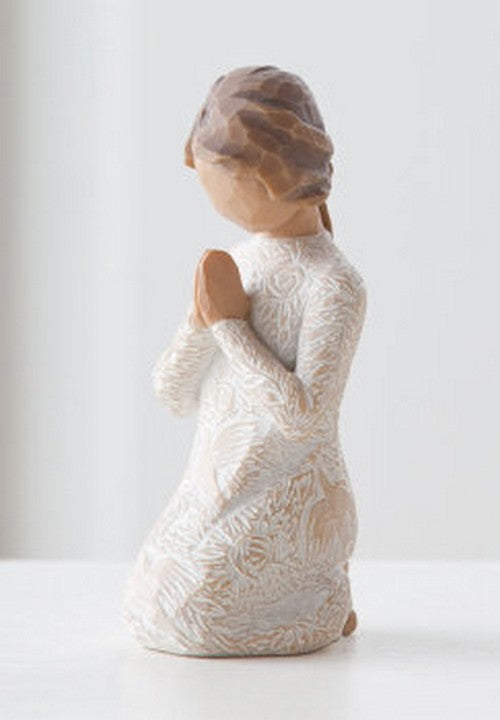 Willow Tree Prayer Of Peace
---
---
Susan Lordi said that with this beautiful piece "I wanted this prayer figure to be a humble piece, but very centering, calming, peaceful… with a universal gesture of meditative thought. The surface is carved with texture and patterns of living natural forms. Even though this is a quiet piece, I wanted the imagery to be very alive with movement – to have an inner energy of life.".
This beautiful Willow Tree piece comes with the sentiment "Seeking the quiet within".
Dimensions: Height 4"
---
Irish Owned Family Business since 1951
30 Days Returns (Terms & Conditions Apply)
Willow Tree Prayer Of Peace
willow tree Angel of Healing
Loved the Willow Tree Angel Of Healing. Appreciated the excellent speedy delivery. Mary Cogan
Willow Tree Sisters By Heart
Thanks for the lovely ⭐⭐⭐⭐⭐ star review Sharon, appreciated!
Thanks,
Michael
Michael Tierney
Managing Director
Tierneys Gifts
https://tierneysgifts.com/