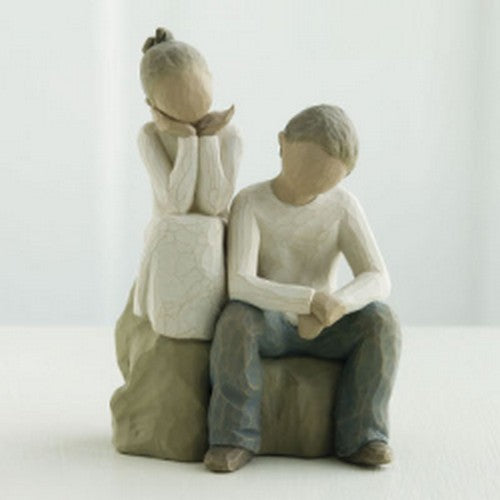 Willow Tree Brother And Sister
€51.00
Regular price
€53.00
---
---
Susan Lordi said that with this beautiful piece "The sentiment 'By my side' alludes to the shared background we have with our siblings; the unspoken support and consistent presence that we often take for granted when we are children, but grow to appreciate as we age. It could also imply that regardless of where our sibling is, he or she is truly always by our side."
This beautiful Willow Tree piece comes with the sentiment "By my side"
Dimensions: Height 14cm
---
Irish Owned Family Business since 1951
30 Days Returns (Terms & Conditions Apply)
Willow Tree Brother And Sister
€51.00
Regular price
€53.00
willow tree Angel of Healing
Loved the Willow Tree Angel Of Healing. Appreciated the excellent speedy delivery. Mary Cogan
Willow Tree Sisters By Heart
Thanks for the lovely ⭐⭐⭐⭐⭐ star review Sharon, appreciated!
Thanks,
Michael
Michael Tierney
Managing Director
Tierneys Gifts
https://tierneysgifts.com/