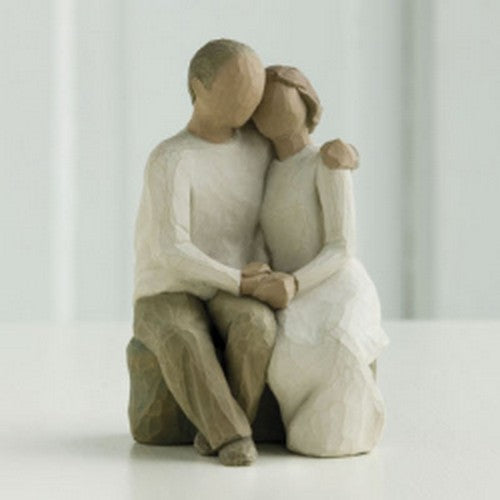 €55.00
Regular price
€65.00
---
---
Susan Lordi said that with this beautiful piece "I sculpted this piece using my parents as models. When I asked them to sit down and get comfortable, they just seemed to fit together so perfectly. It was such a self-directed pose, as though they've been doing it for years — and they have! They celebrated their 60th wedding anniversary in 2011. The carving on the back is a little added discovery …. 'I love thee'. I like the sound of the word 'thee'. It feels poetic and intimate to me."
This beautiful Willow Tree piece comes with the sentiment "Love ever endures"
Dimensions: Height 15cm
---
Irish Owned Family Business since 1951
30 Days Returns (Terms & Conditions Apply)
Willow Tree Anniversary
€55.00
Regular price
€65.00
willow tree Angel of Healing
Loved the Willow Tree Angel Of Healing. Appreciated the excellent speedy delivery. Mary Cogan
Willow Tree Sisters By Heart
Thanks for the lovely ⭐⭐⭐⭐⭐ star review Sharon, appreciated!
Thanks,
Michael
Michael Tierney
Managing Director
Tierneys Gifts
https://tierneysgifts.com/